Baku in Top 10 most popular tours among Russians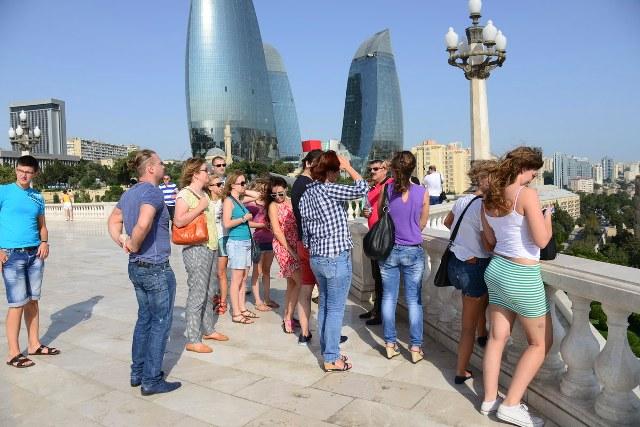 Baku entered the Top 10 most popular foreign tours among Russian tourists for March 8 — the International Women's Day. This follows from the research conducted by Skyscanner, one of the largest airline ticket and hotel search portals.
The ranking says that the most popular foreign destination is Istanbul, followed by Milan, Rome, Prague, Paris and Barcelona. The Top 10 also includes Tbilisi, Munich, Baku and Dubai. It is noteworthy that the share of the Azerbaijani capital has grown 2.6 times compared to the last year.
Skyscanner also noted that the fastest growing destinations for the March 8 holiday are Gyumri, Sharjah and Pisa.
In another recent research by Skyscanner, Azerbaijan entered the Top 10 most affordable tourist destinations for Russian tourists. It said that a two-week trip to Azerbaijan for two will cost the Russian travelers about $1,616, and some $426 of this figure is the cost of the flight. Experts calculated that the average daily budget for two in Azerbaijan is about $85.
Over the past year, the country received up to 2.7 million tourists, 31.6 percent of whom were guests from Russia. Taking into account the opening of more and more new flight routes between Russia and Azerbaijan, this figure will further increase in the near future.
Currently, there are hundreds accommodation facilities and travel agencies in Azerbaijan. The accommodation facilities are of any price range, starting from just $6-7 per night in hostels and $25 in hotels.
Source: azernews.az